Welcome
Quality control systems need to be set in motion to ensure longevity for an enterprise to go the distance. A working QMS guarantees the most cost-effective alignment with legislation and the delivery of goods and services – providing space for change, expansion, development and profit. Sustainable success is achieved when an organization attracts customers and other interested parties and retains confidence. Therefore, the sustainable development of an organization is strongly based on the proper operation of the QMS. This is where you need ISO Pros in Baltimore, Maryland (MD).
Every business should strive for quality as a representation of its business brand. When it comes to consistency, it refers to how good a product/business is performing what it is supposed to do. Allowing customers to accept the organization's ongoing fulfillment of those service standards.
Value control is the approach to do that, and because the brand or identity of every company is invaluable, it is highly important to preserve and improve that. You are therefore strongly affecting the company positively,  by designing and introducing a QMS, as well as by increasing customer trust and sustainability. Brand reputation should be an essential factor in the development of a quality management system.ISO Pros in Baltimore, Maryland (MD) is here for you when you need training, consulting and certification of your organization.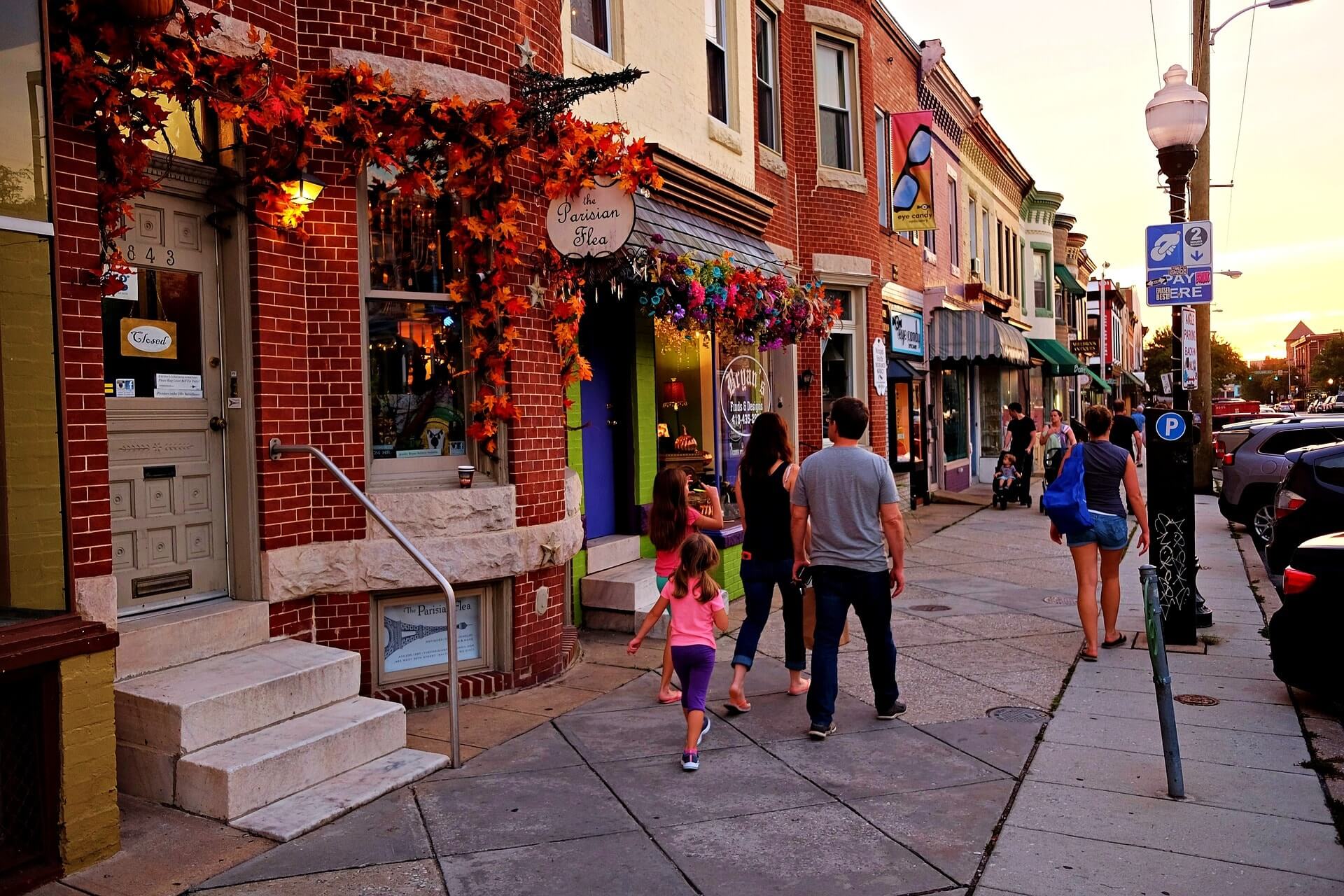 ISO 45001
The latest universal standard for an OHSMS is ISO 45001. This standard, though similar to OHSAS 18001, adopts the top-level structure of both existing and updated ISO management system specifications in Annex SL. ISO 45001 puts a heavy focus on the context of an organization. This needs the organization, in terms of workplace health and safety policy, to understand what customers demand from it. The company needs to decide which stakeholders are important to its OHSMS and therefore consider the specific requirements of those stakeholders.
ISO 45001 is designed to provide an organization with a high-level overview of the important issues that can have a positive or negative impact on it, and how it handles the responsibility for occupational health and safety towards its employees. Issues of interest are those which influence the ability of the company to attain its expected results. This involves the targets it has set for its OHSMS, such as reaching its promises on OHS regulation.
Leadership role
Top management also has to show its commitment and collaboration with the OHSMS by active participation, taking into consideration OHS' success in strategic planning. Top management must also contribute to the effectiveness of OHSMS by playing an active role in guiding, encouraging and communicating with employees and fostering and leading the OHSMS culture in the organization. This standard clearly outlines the responsibility and transparency criteria for handling workplace health and safety. This is to ensure the overall accountability within an organization can not be assigned to health and safety or to other administrators.
ISO 9001
ISO 9001 certification is appropriate for all types and sizes of companies, and as an essential quality control program standard, it is widely recognized around the globe. It is ideal for organizations in all fields of business, which can allow the enterprise to develop systems of management to succeed locally and/or internationally. The system covers the whole company and needs the buy-in from top management, it is not only a function for the quality department. In order to receive the ISO 9001 certification, the company has to show that it will fulfill the compliance criteria and successfully implement the system and be a real benefit for its clients.
The development, installation, and maintenance of Quality Management Systems ( QMS) is an essential documentary prerequisite for every company. It formalizes the processes and policies that facilitate the standard of the products and services provided by an organization. One way to achieve this is to adopt the ISO standard to obtain approval according to ISO 9001:2015. ISO 9001  seeks to enhance consumer engagement and loyalty by application of the standard. This also helps to develop a company's internal structure so that it can deliver better services and goods while at the same time fostering a culture directed at sustainability and constant development.
The ISO stipulates quality management standards that guarantee customers that the organization has developed a proper quality management program when complied with by accredited companies. To put it plainly, the ISO certification demonstrates that customers can trust your business. In fact, it ensures that the goods and services a business delivers are of international quality.
ISO 14001
An Environmental Management System ("EMS") is a tool that is increasing in value for companies. Many businesses continue to monitor their products/services, the health of workers, public perception, environmental effects, and other incentives relevant to this. An EMS incorporates the tools and allows the organization to handle all of these things, and allows you to execute and monitor the environmental protection programs. If you plan to become ISO 14001:2015 accredited, we deliver an all-in-one certification program. It may and will require thorough and structured preparation and dedication to key resources in the creation, execution, and management of procedures for maintaining the company's environmental systems. Essentially an EMS helps an entity to constantly track and enhance both the procedures and impacts as it applies to the environmental infrastructure they have developed as part of their daily operations.
Rather than being a series of ad hoc solutions, the environmental management systems framework creates a compilation of environmental management system protocols, effectively supplying organizations with a clear way of prioritizing and allocating resources for the social & environmental management system. To better resolve both the immediate and long-term impacts of the process, an overview of an environmental management system will begin with a strategic position as well as commitment from management. To assist specific businesses manage this transition to minimize compliance costs to ensure approval from other organizations such as clients, state and national governments, and the public, the International Organization for Standardization (ISO) has developed a set of guidelines to better enforce the system.
ISO 13485
Medical device and diagnostics organizations are facing a major challenge – providing secure, competitive goods on schedule, wherever possible. Current rules with strict timelines like those for EU MDR and IVDR are forcing companies to follow these stringent standards and maintain their goods on the market. Companies will no longer face a "status quo" in compliance due to these industry and regulatory shifts. There's more emphasis on risk (as seen in ISO 13485:2016, ISO 9001:2015, etc.). But in this situation, the risk approach is changing and being looked at as a method for value creation and higher performance levels. It's no longer something that has to be feared, minimized, and resisted anything more. Medical Devices firms would need to adjust their risk strategy at the outset of the design process and across the supply chain.
In order to stay on top of the pulse-point of quality, Medical Devices firms are increasingly heading towards a holistic strategy taking "integrated data" from all aspects of the business, not just from a quality, to provide a 360-degree view of the reality for both compliance and quality. The latest technologies, takes the data closer to workers through the way of digital dashboards, networks, to enable them to fulfill their task more effectively. Over the last few years, delays over achieving standard requirements in the industry have not improved significantly. We have seen repeatedly that enforcement does not necessarily produce quality, warning letters, etc. Instead, regulators encourage firms to focus more on quality improvements (Case for Quality) creating a quality culture where everyone is involved in quality, not just the quality department.
AS9100
AS9100D is an aerospace company (i.e., space, aviation, and defense) quality assurance system. It describes a collection of standards for handling expectations in quality. The initial model was released in the year 1997 and has been renamed AS9000. This rating was then changed to AS9100. Eventually, AS9100 was revamped and replaced by AS9100D in 2016 (thus the fifth generation of AS9100 and the 6th iteration of the standard).
The goal of this system is to assist companies to provide services and products that meet the needs and expectations of consumers and satisfy all the regulatory and legislative specifications that relate to them. It's also intended to promote the continuous enhancement of their goods and services standard and efficiency levels. According to AS9100, if an organization creates a QMS and continually attempts to improve this program's adequacy, suitability, and effectiveness, each organization can achieve its objective. A QMS is a set of interacting or interrelated elements used by enterprises to define quality objectives and policies and establish those processes needed to make sure that such policies are adopted and that these goals are achieved. It is based on the ISO 9001 quality assurance standard.
IATF 16949
IATF 16949 is a quality standard accepted globally in the automotive industry. IATF 16949 defines the quality management system requirements (QMS) for designing and producing automotive-related products such as integrated systems, processing, delivery, and services. The focus of this standard and IATF16949 certification is on developing a QMS that guarantees quality improvement, stressing error reduction, and reducing supply chain duplication. IATF 16949 is also entirely compliant with the ISO 9001:2015 standards and requirements produced to ensure reliable quality assurance systems for the manufacturing and business industries across the globe, in compliance with relevant consumer preferences.
Worldwide, there were over 69,000 producers with IATF 16949:2016 approval. Suppliers of any size or sector use this standard for the production of customer-specified production parts, service parts, and/or accessory parts. It is recognized as a popular practice as the basis for the implementation of customer satisfaction and improvement system.
Benefits of being IATF 16949 certified
Getting IATF 16949 certified offers a business with a variety of benefits. It produces a more efficient, successful operation for a company when done properly, thus improving employee awareness and productivity, and growing customer satisfaction.
CMMC
The Cybersecurity Maturity Model Certification, or CMMC Certificate, is the next phase of attempts by the Defense Department (DoD) to properly protect the Defense Industrial Base (DIB). The loss of Controlled Unclassified Information (CUI), from DIB (America's defense contractors), raises national security risk. To counter this risk, the Department of Defense (DoD) has recently developed both recommendations and an approval mechanism that will uphold the DIB's acceptable cybersecurity hygiene requirements.
Military contractors used to easily self-attest their protection practices, such as those demonstrated during the National Institute of Standards and Technology ( NIST) Special Publication 800-171, but this is about to change. Vendors in engineering and construction will have to show their manufacturing practices are suitable for business on future DoD contracts beginning later this year.
What is CMMC and why it's being created?
CMMC calls for certain Cybersecurity Maturity levels to be achieved. The CMMC will include five maturity levels varying from "Easy Cybersecurity Hygiene" to "Advanced / Progressive," with the goal of bringing CMMC into the Federal Procurement Legislation Supplement (DFARS) for Security and then use that as a requirement for awarding contracts.
DoD aims to move to the latest CMMC platform to evaluate and reinforce the cybersecurity stance of DIB. The CMMC is structured to act as a management mechanism to ensure appropriate levels of security protocols and procedures remain in effect to preserve critical information privacy and safeguard the CUI that resides on the business partners' networks.
CMMI
Capability Maturity Model Integration (CMMI) is a software architecture built and applied by the Carnegie Mellon Univ. to raise the sophistication of organizational processes in the fields of acquisition, product development, and service delivery. CMMI is a framework for performance management that provides organizations with the key elements of technology enhancement, organizational change, and internal development for effective process improvement. The definition defines what has to be achieved in the processes and activities and not how such processes and activities are carried out. The aim of CMMI is the process management and CMMI can be used as a framework for optimizing software processes. It may be used to direct process optimization through an entire enterprise, group, or organization.
CMMI helps in integrating traditionally diverse organizational functions, defining process improvement priorities and targets, providing program success feedback, and establishing a focal point for evaluating current processes. The CMMI software suite will offer assurance that systems are developed, managed, and applied in compliance with the state-of-the-art definition of what defines "world-class efficiency." Furthermore, CMMI does not provide any confirmation that a company has the correct product for the consumer or industry, or that the software itself is competitive.